THE GREENS ARE GETTING THERE!!! - Come Check It Out - GREAT JOB by Shawn and his TEAM!
Sunday, September 23rd - Golf Course, Driving Range and Restaurant Saturday, September 22nd - We will to RE-OPEN on Monday, September 24th @ 8:00AM
ROCKTOBERFEST starts Monday, September 24th
WEEKEDAYS - 18-holes WALKING ($33.00) RIDING ($48.00) ---- WEEKENDS - 18 holes WALKING ($49.00) RIDING ($64.00)
LOTS OF GREAT GOLF LEFT - so come join us for a round.
Welcome to Eagle Rock Golf Course Edmonton
Eagle Rock Golf Course, a 6630 yard championship 18 hole public facility celebrated its 25th anniversary in 2016. Catering to all player levels, The Rock is renowned for providing a first class golf experience at unbeatable value.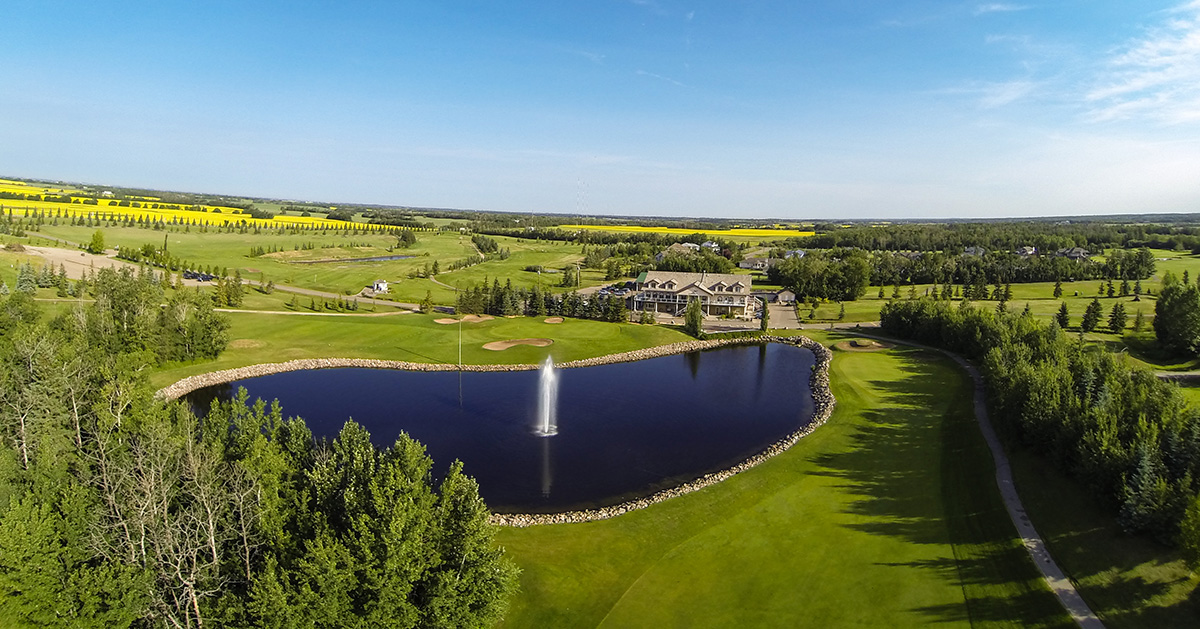 For the 2018 season our customers can expect to hear from us more often with exciting promotions and special offers. Bookmark this site, register as a guest and get ready for a great and interactive golf season for 2018!
The Rock with Christina Lecuyer
Play Golf Alberta came to THE ROCK to talk about what makes the course unique! Head Professional Chad Rumpel then took Big Break golfer Christina Lecuyer out to play a hole.
Facility Features
Practice and Chipping Green with Sandtrap
Grass Driving Range
Electric Power Carts
Club Rentals